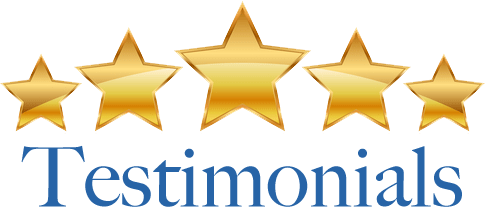 "I was getting migraine headaches and decided to try massage therapy. Joy was highly recommended to me. It was a very good experience and helped me immensely. She knows what she is doing. I will be going back and will recommend her to others"
Charles M.
"I am very picky about body workers, being one myself I know the good from the not so good, Joy is awesome!! She gets the job done right!!"
Jessica C.
"Love this! Great massage, lots of useful tips and knowledge of how our bodies are the way they are and how to get the right therapy to stay on the healthy path without drugs or medications. Sweet lady!"
Cathy K.
"She calls it "therapeutic" and it sure is!  I just call it "Great!"
Richard M.
"OK Everyone… There are massage therapists and then there is JOY from Joyful Hands Therapeutic Bodywork!
I am the type of guy that enjoys a massage as much as the rest of us. I usually go with my wife and it is usually at a great resort like La Costa, La Quinta, The Grand Wailea etc… So I've been to some world class resorts.
I've got to tell you. Joy is in a league of her own. Hands down…. by far… the BEST massage I've ever had. She literally put my body back into place. I feel AMAZING!
What happened: I've had tremendous muscle tightening for the past 6 months in my neck and shoulder… I've seen one of the best Chiropractors in town for months and I've seen a MD for the pain and muscle relaxation….. it all has helped my body recover, but none of the above had the dramatic IMMEDIATE relief of tension, like the way Joy worked things out. Honestly, I hurt everyday… I heard she was good, so I kind of knew she could work it out, but I thought it was going to hurt like crazy. Actually, there was no pain at all. She took her time on the tight spots and slowly worked the knots out, using every technique known and even some I've never experienced before to get this tension out. I can't recommend her enough.
If you carry neck and shoulder tension like I do, Trust me, See Joy…she's awesome!"
Craig G.
"Joy is an excellent massage therapist!  I called on joy when I was having muscle spasms in my neck and shoulders.
I was able to walk out of her office after an hour feeling much, much better. She's educated in and practices many different forms of massage and can alter her treatments specific to an individuals needs/circumstances.
Thank you Joy!"
Roxanne R.
"I have traveled different places in Asia (including China) and have gotten massages in most of them — Joy's massage techniques are equal to or tops them all!"
Anonymous
"I have one thing to say — AWESOME !! You may not be a witch, but you DO have magic hands!"
Sandy T.