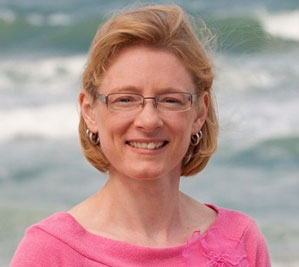 Joy Thompson, HHP, CMT
CAMTC#39962
Location:
344 W Water St
Kerrville, TX 78028
Joy Thompson has been a massage professional since 1999 and received her HHP in 2002. She loves bodywork as a profession and thinks that she has found her calling in her career. She believes that everyone needs bodywork in their lives.
Joy was born and raised (mostly) in California. Her whole life she has been asked to give back rubs to people. When she became an adult, she spoke with a massage therapist who answered Joy's questions and explained the classes involved in the education process. These classes sounded fascinating. Joy immediately enrolled in Healing Hands of Holistic Health in Escondido, California.
From the very first class, Joy fell in love with the healing touch of massage therapy. "Our bodies are amazing creations – they work beautifully. We are everyday miracles, and massage is a wonderful tool for relaxation and healing." says Joy.  She finally has a working tagline: Sharing the JOY of Relaxation and Healing through Massage Therapy, because everyBODY deserves a massage! Her experience has allowed her to work from the basket to the casket (cradle to grave).  Her youngest client was a few days old, her eldest was 98 years, and she had the honor to work on a Hospice patient in his final days of life.
When not working on clients, she reads voraciously, loves to hang out with family and friends, and brags about her nieces and nephews constantly. Be warned: Joy will show you photos of her nieces and nephews if you ask!
I have one thing to say — AWESOME !! You may not be a witch, but you DO have magic hands!
Sandy T